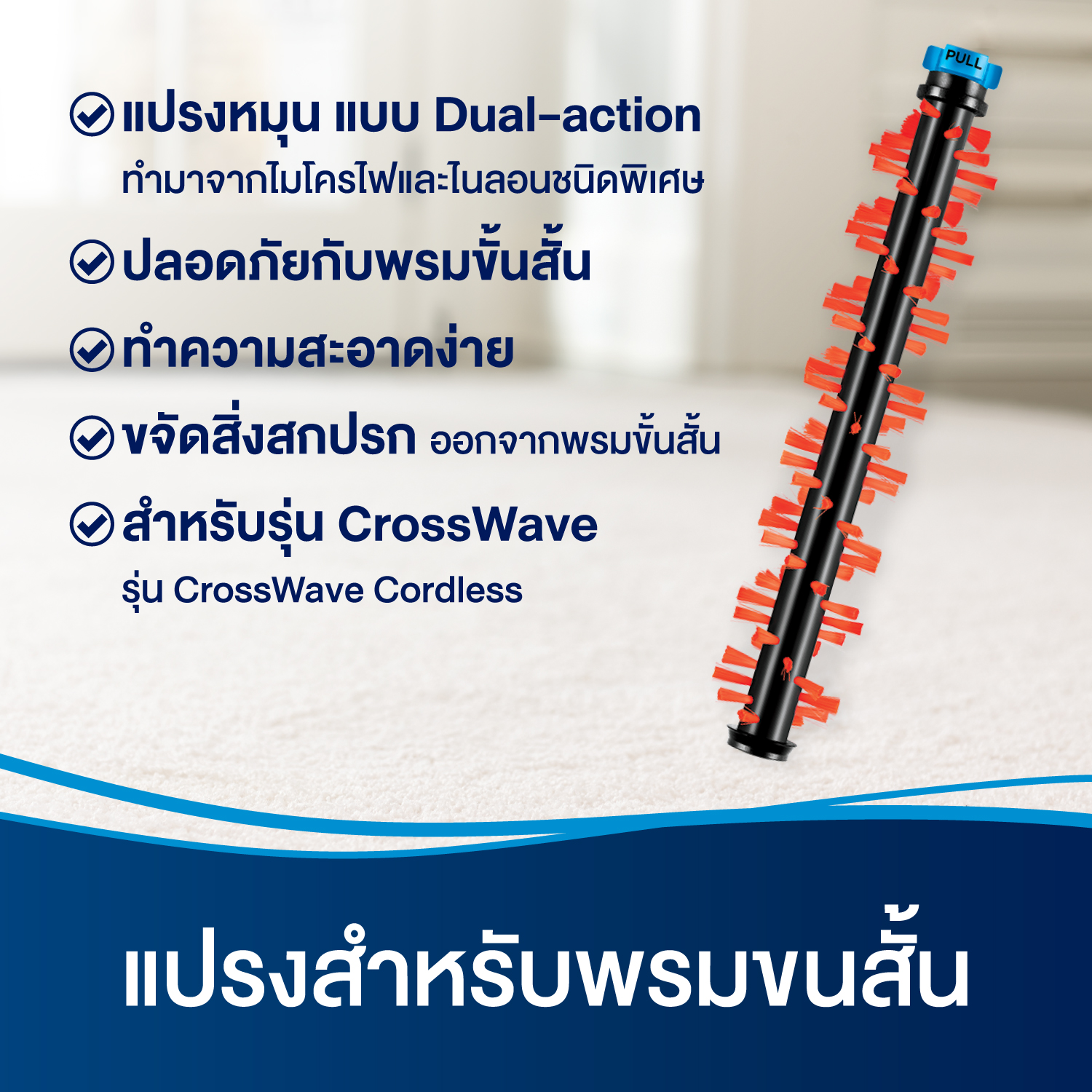 Brush Roll - Area Rugs for Crosswave®
• ม้วนแปรงแบบ dual-action ทำจากไมโครไฟเบอร์และไนลอนที่เป็นนวัตกรรมใหม่
• ด้รับการออกแบบมาโดยเฉพาะเพื่อให้ทำงานได้ดีบนพื้นพรม
• เส้นใยไมโครไฟเบอร์ผสมใยสังเคราะห์ ช่วยช่วยดึงดูดพร้อมกักเก็บฝุ่น
• ขจัดคราบและสิ่งสกปรกต่างๆ ด้วยขนแปรงไนล่อน
• ทำความสะอาดง่าย
• สามารถใช้ได้กับรุ่น CrossWave 3 in 1 และ CrossWave Cordless 3 in 1


Brush Roll - Area Rugs for Crosswave®
Remove stuck-on dirt from carpets and area rugs.
Bristles gently scrub low pile carpet and area rugs for a deeper clean.

Brush Roll is easy to clean and replace. BISSELL recommends a new Brush Roll every 6 months / or 1 Year for best cleaning results.

For use in BISSELL CrossWave / CrossWave Cordless.